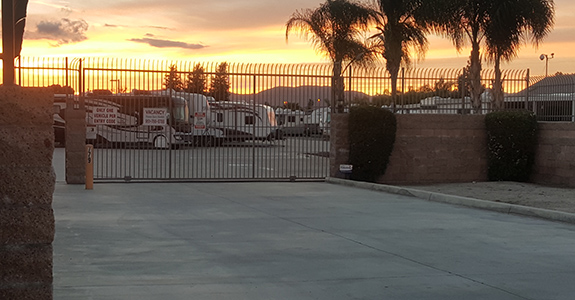 Vehicle Storage Services
Dawn to Dusk R.V. & Boat Storage is the premier source for safe and secure RV, boat and automobile storage in Hemet, CA. Since 2004, our team has been providing customers with a storage facility and customer service they can depend on—when you leave your vehicle with us, you can always rest easy knowing it's in capable hands. Here's a closer look at our services: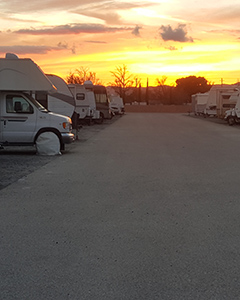 Outdoor vehicle storage: Dawn to Dusk R.V. & Boat Storage offers five acres of secure vehicle storage in Hemet, CA. Whether you have a recreational vehicle, boat, trailer or automobile, you can trust your vehicle to our team of trained employees. With competitive rates and a range of attractive amenities, there's no better place to store your vehicle when it's not in use.
24-hour security: When you need to store your vehicle away from your own property, whether it's safe and secure should not be something you have to worry about. That's why our team has gone to considerable lengths to ensure the security of our property—and your vehicle. In addition to being a gated facility with a block wall perimeter, we offer 24-hour recorded surveillance, keypad access and well-lit premises.
Other amenities: At Dawn to Dusk R.V. & Boat Storage, we're committed to providing our customers with a comfortable and hassle-free vehicle storage experience. In addition to secure outdoor vehicle storage, we're pleased to provide a variety of attractive amenities, including resident management, paved drive lanes, premium spaces and much more.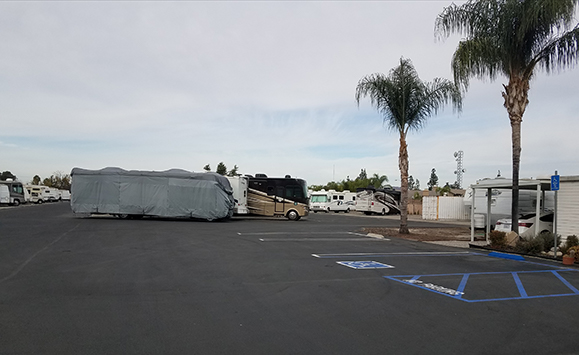 When you need safe, secure, affordable and versatile vehicle storage in Hemet, CA, we hope you'll get in touch with Dawn to Dusk R.V. & Boat Storage. Call us at 951-766-8788 to learn more about how we can help you keep your vehicle safe when it's not in your possession.